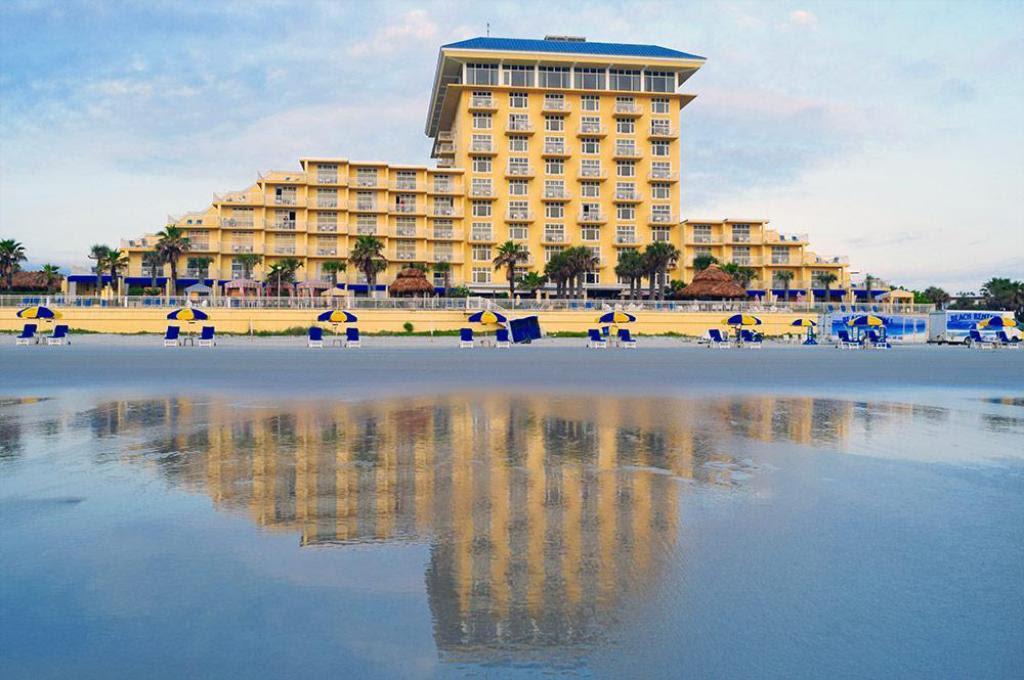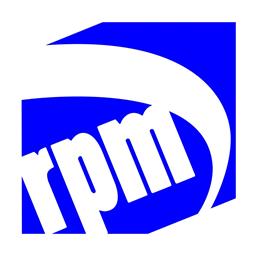 1/3/2023
Racing Promotion Monthly
---
REVISED; ISSUE 52.•9 THE PROMOTERS VOICE & FORM SINCE 1972 WWW.PROMOTERSNEWSLETTER.COM
TABLE OF CONTENTS
(Note: You may need to click on "View Entire Document" at the bottom of the original e-mail to see entire document)
MAKING NEWS
RENO_SESSION_RECAP
50TH ANNUAL RPM@DAYTONA PREVIEW
GET IN THE KNOW
'FOSTER'-ING SHORT TRACK RACING
RPM WORKSHOP DATES AND LODGING INFORMATION
TRAXPIX 2022
EXHIBITOR AND SPONSOR SPOTLIGHT
LEGAL UPDATE
DIRECTORY OF SERVICES
The Shores Resort & Spa in Daytona Beach Shores, Florida, will play host to the 50th Annual RPM@Daytona Workshops after surviving two hurricanes.
"Swinging the Bat... and other Random Thoughts from the RPM notebook"
Every time any baseball player steps to the plate and gets ready to take their turn swinging all eyes are upon that player for what they are going to deliver. It's the magical moment of sport when all eyes are focused on that individual, waiting for an outcome. Promoters go through similar circumstances. We don't always get it right, we don't always hit the ball.
It's more-and-more challenging, especially when you have limited times to step to the plate and take a swing. We've worked hard at getting the Workshops right and in eight attempts, we've finally received some feedback on what directions to go, how to get there and what people are looking for.
Our batting percentage will get better in that regard. MyRacePass has already come forward to present a closing reception (more details are available elsewhere in this edition), we will have more detailed oriented sessions along with requested topics. It is interesting where the feedback is coming from in regard to this as well, all angles have spoken.
We do have to be mindful of what we can accomplish with the Workshops in two short-days, they are jam packed and often times while we are stuffing the schedule full we are so focused on educational sessions that we lose sight on other opportunities for effective networking. That's a part of the education of all of this. Sometimes you swing the bat and miss, other times the ball never seems to land.
We will keep swinging when the doors open at the Shores Resort & Spa in Daytona Beach Shores. The first draft of the schedule is available in this Newsletter, plan on adjustments being made as we proceed. We have had several interesting conversations and have had commitments from folks far and wide in the industry that want to be a part of RPM.
We will also once again be presenting the RPM Awards. Best Short Event onf the Year, the regional Auto Racing Promoter of the Year along with the 47th Annual Promoter of the Year. In addition to these traditional honors, we are in the process of adding the first-ever Jody Deery Award. The Jody Deery Award will be voted on by a closed group and ongoing nominations and discussions about the recipient are well underway.
The 50th annual RPM@Daytona Workshops will provide a unique catalogue of opportunities for everyone. Learning, networking and socializing will all be key elements to success when the doors swing open at the Shores.
Registration for the 50th Annual RPM@Daytona Workshops is open here; www.myracepass.com/events/433632/tickets/ or if you prefer submit a form; www.promotersnewsletter.com/daytona-apply-offline/
Auto Racing Promoter of the Year (ARPY) Nominations can be made right here. If you have not made your nominations yet, please scan the barcode or utilize the link to make your nominations for the 47th Auto Racing Promoter of the Year which will be announced at the 50th Annual RPM@Daytona Workshops in February 2023.
If you haven't made your nomiations for the annual RPM Awards, you may do so by scanning the QR Code. It will take you to the nomination form so you may submit your selections. https://docs.google.com/forms/d/e/1FAIpQLSeooIekvs8EhQ2ykSAUJRSxV_dvfDO5LG1hJOWHj_62SPzLkQ/viewform
TO TABLE OF CONTENTS
John Formica "The Ex Disney Guy" brought his "Disney" experience to Reno to work with Promoters in many regards of their business.
RENO LESSIONS LEAD TO RPM@RENO RESHAPE - DETAILS FORTHCOMING
The 50th Annual RPM@Reno Western Workshops took place once again at the Eldorado, part of the Row in downtown Reno, Nevada. The traditional setting spurred informative sessions and valuable conversation to help set forth the future of the RPM@Reno Western Workshops.
Ken Clapp, the Chairman and CEO of the West Coast Stock Car Motorsports Hall of Fame delivered a message based on our industry pulling and working together, there are strength in numbers. As we asked in a closing, "What would you like from RPM?" it was clear from your answers and passion, how we can continue to help this industry grow and prosper.
Delivering more detailed and in-depth sessions creates one avenue, a closing reception, which has already been set in place to be presented by MyRacePass, a potential location change. Discussions with the property took place on site with concerns and ideas to make everyone's experience better for stem-to-stern. There were also past perks presented to the hotel and we are working on all of those details to move RPM forward, the point being, "we are listening".
We will live by something we learned years ago and that is to "under promise and over deliver". As John Formica, who spoke to those in attendance at Reno expressed in regard to Customer Service, it exists at every level of what we do.
The challenge that will always exist is that it's still a classroom, but new and updated breakout sessions, some with more freedom, some with less will follow along with more opportunities for networking and time with exhibitors.
The Workshops, including learning our way, are always a success. People are rarely as accessible as they are during the time the Workshops provide, in addition to open and candid discussions.
California promoters pulled together and discussed their challenges in different sessions led by Dennis Gage along with open conversations in the "State of Affairs" session, which tapped into the direction of the Government on the West Coast from combustion engine cars to the E/V segment right down to discussing fairground agreements as well as permits for events and extras like fireworks. It was a diverse conversation.
Ralph Sheheen helped tracks guide their announcers. Chris Graner broke down streaming.
The conversations were intimate and candid in an attempt to remove the "canned" speech from the room.
From the organizing standpoint it provided us with direction and a notebook of ways to improve the messages being delivered to the Promoter.
While RPM provides a service to the industry, it is the people, the messages and the belief in the value of what RPM has to offer that makes it a success. It truly is college where the constituents are the "Deans", for we are just the organizers.
If you attend RPM@Daytona you will see the implemented changes and when you rejoin us in Reno next year, it will be something different yet again, but we need to keep in mind the curriculum will always be driven to make your business better. Selling more tickets, more merchandise, more concessions, more sponsorship. It is what the RPM platform has been built on.
ARPY 46, Joe Kosiski of Omaha, Nebraska and I-80 Speedway addresses those in attendance at the 50th annual RPM@Reno Western Workshops.
TO TABLE OF CONTENTS
The Performance Racing Industry Trade Show -
December 7 - 9, 2023 - Indianapolis, Indiana
If you attended the 2nd annual Brews & BS Happy Hour as part of the TOPS Lounge at the annual PRI Show, you know it was a rousing success with great networking opportunities.
RPM@DAYTONA - NEW SPEAKERS
Clockwise from left-to-right; Hudson, N.H., racing legend, Dave Dion will be on hand to offer his unique views and help promoters, while Megan Hazel from World Racing Group will present a dynamic session on Fan Interaction and programs involving race fans. Brett Deyo of Delaware has become of the most successful promoters of the sport in the Northeast and has done an incredible job of selling tickets. Renee Dupuis of Connecticut has seen all sides of the sport, not only from a female standpoint, but from driving the cars all the way to being a promotional partner in the popular Monaco Modified Series racing in New England.
What do we have in store for you in Daytona?
The 50th annual RPM@Daytona Workshops will be a unique experience for all in attendance.
Our goal is to create a new path based on the opinions we have received, it's going to be a blend of things as we continue to reshape our direction.
We have a literal "boatload" of new presenters, with new materials, as stated above with more confirmed to help deliver RPM's unique brand of education, while spurring networking and relationship building along the way.
There are several new sessions remaining to be confirmed.
Many speakers have already been advised in regard to more detailed seminars than the 30,000 foot angle. We have talked to folks about delivering hard hitting presentations, what might help and how.
We are creating an "Ask the ARPY" session with all of the Auto-Racing Promoters of the Year joining us, we are even looking at a "speed dating" type session with random topics thrown out to be discussed.
As we've done in the past in Daytona, we are looking at "Special Guests" to join us at the podium.
Along with the excitement that we are building with the Workshops agenda, you may also see a new face or two working the room from the RPM side of our business. AJ Moore, who is also the promoter at Lake Erie Speedway has a distinct passion for our business and has added RPM to his agenda helping us in regard to marketing and sales.
It is an incredible time for our business, RPM knows this and is ready to dig and deliver a helping hand to you.
The "Working Schedule" for the 50th Annual RPM@Daytona Workshops, Tentative and Subject to Change
RPM@DAYTONA WORKSHOP SCHEDULE – Subject to change, additional topics and presenters
SUNDAY, FEBRUARY 12, 2023;
4:00 – 5:00 p.m. RPM@DAYTONA Workshop Credentials **Exhibitors Area ***
MONDAY, FEBRUARY 13, 2023;
8:00 a.m. WORKSHOPS GUEST SERVICES DESK OPENS, Convention Area (Top Floor) at the Shores Advanced and late-entry credentials available.
8:30 a.m. WORKSHOPS TRADE SHOW OPENS, products and services for promoters and short tracks.
9:45 a.m. PROMOTERS' WELCOME, The Eldorado Resort & Casino (Dennis version – introduce Joe Skotnicki for very brief welcome remarks…)
9:45 a.m. 50th Annual RPM@Daytona Workshops Opening
9:55 a.m. DAVE DION; The passionate racer that understands both sides.
10:15 a.m.; SEAN FOSTER; One of the "newest" promoters in short track racing, turns the tables on the room. As a new, young promoter, Foster is going to present what he's learned and then ask the room the questions to help him advance his business. A new session for the Workshops.
11:00 p.m. TBD; "Special Guest"
12:00-1:25 p.m. LUNCH BREAK
1:25 p.m. WORKSHOP RECONVENES, announcements and introduction of special guests;
PAUL UNDERWOOD – K&K Insurance (May be Steve Sinclair Speaking)
PAUL MENTING – Hoosier Racing Tire
1:45 p.m. CHEVROLET PERFORMANCE; STATE OF THE CRATE, Chevrolet Performance, "State of the Crate" direct from one of the top executives at Chevrolet Performance.
2:15 p.m. – 3:00 p.m. – EXHIBITOR EXHIBITION TIME – Spend time with our vendors and enjoy a refreshment. There is a homework assignment. If you are a promoter, by the end of the show on Tuesday, February 14, 2023, collect and turn a business card from each vendor and your topic discussed with each exhibitor, that will be turned in at the registration desk. The Promoter with the most meaningful visits will win a prize announced at the final session of the Workshops presented by MyRacePass.
2:30-5:00 p.m. Concurrent Sessions: .
THE K&K INSURANCE ROOM
2:45-3:45 p.m. "THE JODY SESSION" led by Renee Dupuis. Dupuis, a former racer, is an advocate of females in the sport and their success. She is now a promotional partner in the Monaco Modified Series she will lead an entire session devoted to "Women in the Promotional Business…" named after Jody Deery, this session will be featured at each workshop.
3:45-4:15 p.m. ADVANCES IN TIMING & SCORING led by Timing and Scoring Experts.
THE HOOSIER TIRE ROOM
2:45-3:45 p.m. TICKETS, TICKETS, TICKETS… RPM Takes a look at Ticketing.
3:45-4:15 p.m. CHUCK DEERY'S SIGNATURE – 25 ideas session with new and refreshed ideas. The former Auto Racing Promoter of the Year and successful Promoter at LaCrosse Fairgrounds Speedway in Wisc
3:30-4:15 p.m. TICKETS, TICKETS, TICKETS… RPM Takes a look at Ticketing.
MAIN ROOM;
4:15-5:00 p.m. ASK AN ARPY – Past Auto Racing Promoters of the Year take to the stage to answer a multitude of questions.
5:00 p.m. CLOSING REMARKS, ADJOURNMENT
TUESDAY, FEBRUARY 14, 2023;
8:15 a.m. WORKSHOPS GUEST SERVICES DESK OPENS, Convention Area at the Eldorado Advanced and late-entry credentials available.
8:30 a.m. WORKSHOPS TRADE SHOW OPENS, Continental breakfast, products and services for promoters and short tracks.
9:30 a.m. WELCOME & ANNOUNCEMENTS; Sponsor Presentations;
9:45 a.m. ARPY 46, JOE KOSISKI, Joe Kosiski, owner and operator of I-80 Speedway in Greenwood, Nebraska and a Late Model Touring Series in the Midwest.
10:15 a.m. BRETT DEYO, Deyo has become one of the most successful ticketing selling promoters in the Northeast's dense market. He is here to help you enhance your ticket sales with what he has found successful in the promotional world.
10:45 a.m. ANNUAL CASE LAW SUMMARY: Paul Tetreault, Agajanian, McFall, Weiss, Tetreault, & Crist, LLP review the the year's case law decisions.
11:15 a.m. MOTORSPORTS, GENERAL LAW DISCUSSION; Tetreault updates attendees on the circumstances that surround our environment (open to written questions).
12:00 a.m.-1:30 p.m. LUNCH BREAK
1:30 p.m. WORKSHOP RECONVENES, followed by Concurrent Sessions: with influential topics presented in two rooms.
THE K&K INSURANCE ROOM
1:30 – 2:30 p.m. – PRO-BONO HOUR, Tetreault takes an hour to discuss topics individually.
2:30 – 3:00 p.m. – THE LIVE STREAM – A-TO-Z;
3:00-3:45 p.m. – A LOOK AT RACE TRACK ACCOUNTING;
THE HOOSIER TIRE ROOM
1:30 – 2:00 p.m. – TRACK SAFETY, IT'S IIN THE DETAILS; Joe Skotnicki and the Reverend Don Rivers
2:30 – 3:00 p.m. – THE ART OF THE PUBLIC ADDRESS SYSTEM AND ANNOUNCING; Ralph Sheheen
3:00-3:45 p.m. – CONCESSIONS, WHAT SELLS? WHAT DOESN'T? SPECIALTY ITEMS?
MAIN ROOM
4:00 - 5:00 p.m. – MYRACEPASS PRESENTS THE FINAL SESSION; 5 minutes with Josh Holt, meet the RPM "Event of the Year" winner and the introduction of the 47th Auto-Racing Promoter of the Year
5:00 p.m. ADJOURNMENT: Enjoy, please remain safe, with a safe journey home or continuing enjoying the exciting racing action throughout Volusia County and all of Florida.
Please note that this a preliminary schedule that is a tentative draft, with subjects and topics that may change.
We are just weeks away from things kicking off in Volusia County and Daytona for the official "Speedweeks" beginning of the 2023 season. Do not miss the 50th Annual RPM@Daytona Workshops or any of the action that will go along with it at Daytona International Speedway, New Smyrna Speedway or Volusia Speedway Park.
Back to News