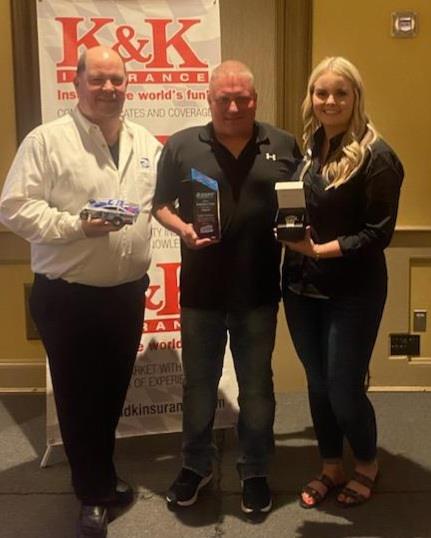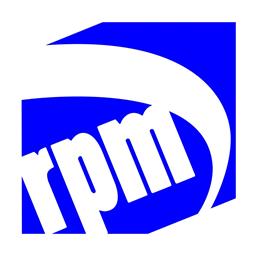 2/17/2023
Racing Promotion Monthly
---
LYLE DEVORE NAMED 47TH AUTO-RACING PROMOTER OF THE YEAR AT 50TH ANNUAL RPM@DAYTONA WORKSHOPS AT THE SHORES RESORT & SPA
Lyle DeVore of Malta, N.Y., who promotes Albany-Saratoga Speedway in Malta, N.Y., was introduced as the 47th annual Auto-Racing Promoter of the Year this afternoon at the 50th Annual RPM@Daytona Workshops presented at the Shores Resort & Spa in Daytona Beach, Florida, representing Region One,as part of the Eastern Region of RPM balloting.
"This has been a long journey," stated DeVore, who was diagnosed with cancer in 2022. "This award isn't just about me, it's about my family, my friends, our employees and racers, everyone who has stood behind me. This is an incredible milestone in my career and I am grateful for this opportunity. It is humbling and one of the greatest honors you can ever receive in our sport. I'm proud that my family is here with me. We all work extremely hard and to be recognized like this. Racing has been our lives and the track an extension of our family. We have poured our heart and soul into it, we hope to carry on the tradition for many years to come."
DeVore took over the promotional duties at Albany-Saratoga Speedway in 2012 and dedicated himself to building one of the top programs in his region. The track boasts an incredible weekly car count, with many weeks exceeding 140 cars in the pit area. Following the 2020 season, DeVore was named "The Pandemic" Auto-Racing Promoter of the Year after averaging nearly 150 cars per night while operating with no fans in the grandstands.
DeVore received a watch from Speedway Motorsports, a trophy and a custom diecast recognizing his accomplishments as part of the "Final Lap" session presented by MyRacePass with his peers present.
Nadine Strauss of Lakeport, California, was announced as the first ever recipient the Jody Deery Award. The Jody Deery Award named after the late promoter of Rockford (Ill.) Speedway will now become an annual award as part of the RPM@Daytona Workshops. Strauss, a former Auto-Racing Promoter of the Year still promotes the North State Modified Series with her husband Bob.
Region Two, Southeast Region; Scott Trippl from Lake View (S.C.) Speedway; Region Three; Rex LeJuene from Attica (Ohio) Raceway Park: Region Four, Northern Region; Cole Queensland from Deer Creek (Minn.) Speedway: Region Five, Midwest / Great Plains Region; John McCoy from Knoxville (Iowa) Raceway: Region Six; Southwest and Western Region; Brad Whitfield from Cocopah and Central Arizona Speedway's, were all honored as regional award winners respectively. Features regarding these winners may be found in upcoming RPM Newsletters at www.promoetersnewsletter.com
The 50th Annual Spring Sizzler at Stafford Motor Speedway in Stafford Springs, Conn., promoted by the Arute Family was presented the RPM Outstanding Event of the Year.
The 50th Annual RPM@Daytona stands as a "can't miss" event for track promoters nationwide.
The Racing Promotion Monthly (RPM) Newsletter and RPM Workshops provide an educational and networking program to the motorsports industry. The program provides media and meeting platforms which offer promoters, motorsports management, tracks, sanctions and companies a forum to share, educate and network within. The newsletter and workshops are services of Hoosier Racing Tire and K&K Insurance, with supporting sponsorship coming from Chevrolet Performance Products, TicketSpice, Event Sprout, Lucas Oil Products, RACEceiver, Moffet Productions, Eldorado Hotel and Casino, Simes Graphic Design, MyRacePass and Firethorn Marketing.
Further information regarding the RPM e-newsletters and workshops may be found at the company's website, www.promotersnewsletter.com.
Back to News