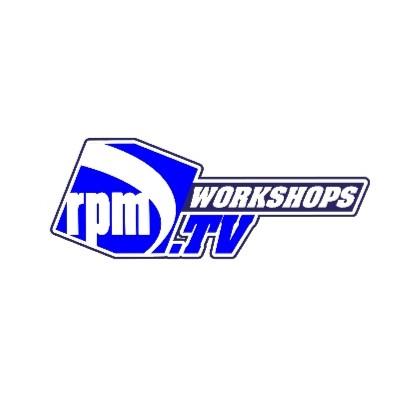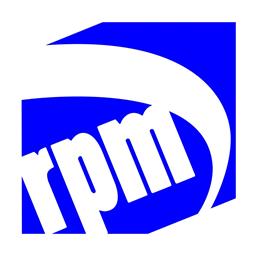 2/11/2022
Racing Promotion Monthly
---
Racing Promotion Monthly (RPM) and SPEED SPORT Partners to Live Stream Promoters Workshops, Develop Video Archiv
Racing Promotion Monthly (Newsletter and Workshops) and SPEED SPORT, America's trusted motorsports authority since 1934, have partnered to "stream" and develop a video archive for the RPM Workshops, beginning with the 49th Annual RPM@Daytona Workshops, Monday, February 14 and Tuesday, February 15 at the Plaza Resort and Spa in Daytona Beach, Florida.
As the industry has evolved, it has become increasingly apparent that creating new ways to engage with busy promoters and motorsports market professionals was imperative.
SPEED SPORT TV, a subsidiary of SPEED SPORT, has been working closely with RPM owner Joe Skotnicki for over a year to develop a strategy to implement live streaming of the twice-yearly workshops' key sessions. These live streams will be available to all current RPM participants, and will be accessible by subscription at www.RPMWorkshops.tv.
"This is a landmark event for the workshops," Skotnicki said. "The RPM Workshops are a pillar in our industry, however as we continue to evolve, we have an obligation to the industry to provide the workshops in all platforms for maximum outreach. Working in unison with SPEED SPORT to produce this gives the entire industry an opportunity to see the workshops if they are unable to attend what is truly a can't-miss event."
In addition to the LIVE streaming workshop broadcasts, RPM will build an archive of other workshop sessions that will be available on-demand on its video website. These videos and additional promoter-focused RPM content will be available for a reasonable subscription price — making it easy for promoters who cannot attend the RPM workshops to gain access to the informative lineup of speakers and topics that the event always delivers.
"We're honored to be able to step in and help develop the RPM Workshops video platform," said Joe Tripp, co-founder and CEO of SPEED SPORT. "RPM is a critical 'continuing-education' resource for promoters — and with two workshops a year, it's pretty easy to get to at least one of them. And while there's no replacement for in-person interaction and bench racing, the new streaming and VOD service will deliver the best of RPM right to the promoter, even if they can't attend a workshop."
About SPEED SPORT
Founded in 2011 by motorsports media veterans Ralph Sheheen and Joe Tripp, Turn 3 Media, LLC is the parent company of SPEED SPORT and Sprint Car and Midget Magazine. With a portfolio of award-winning publications, digital media and television under both the SPEED SPORT and Sprint Car & Midget brands, Turn 3 Media has become a leading motorsports media entity, leading the way in creating and distributing credible, authentic motorsports content and marketing solutions.
SPEED SPORT's live streaming division SPEED SPORT 1 is the leading broadcaster of American grassroots racing — with nearly 2,000 live events in 2021 across over 100 individual series or channels.
SPEED SPORT celebrates its 88th Anniversary this year. For more information, visit SPEEDSPORT.com.
About RPM Promoters Workshops
The Racing Promotion Monthly (RPM) Newsletter and RPM Workshops provide an educational and networking program to the motorsports industry. The RPM Workshops will celebrate their 50th Anniversary beginning with the RPM@Reno Western Workshops in early December 2021. The program provides media and meeting platforms which offer promoters, motorsports management, tracks, sanctions and companies a forum to share, educate and network within. The newsletter and workshops are services of Hoosier Racing Tire and K&K Insurance, with supporting sponsorship coming from Chevrolet Performance Products, SPEED SPORT, RACEceiver, Moffet Productions, IMCA Racing, Eldorado Hotel and Casino, Simes Graphic Design, MyRacePass and Firethorn Marketing.
The 49th Annual RPM Workshops in Reno or Daytona stand as a "can't miss" event for track promoters nationwide.
Further information regarding the RPM e-newsletters and workshops may be found at the company's website, www.promotersnewsletter.com
RPM@DAYTONA WORKSHOP SCHEDULE – Subject to change, additional topics and presenters;
SUNDAY, FEBRUARY 13, 2022;
4:00 p.m. – 5:00 p.m. RPM@Daytona Workshop Credentials - "Convention Center Entrance Area"
MONDAY, FEBRUARY 14, 2022;
8:30 a.m. WORKSHOPS GUEST SERVICES DESK OPENS, Convention Area at the Plaza Resort & Spa Advanced and late-entry credentials available.
8:45 a.m. WORKSHOPS TRADE SHOW OPENS, products and services for promoters and short tracks.
9:35 a.m. PROMOTERS' WELCOME, Main Ballroom – Plaza Resort & Spa - 49th Annual RPM@Daytona Workshops Opening
9:45 a.m. RALPH SHEHEEN, SPEED SPORT NEWS;
10:30 a.m. JOHN FORMICA; "America and Australia's Customer Experience Coach" brought to you by the PitPay App and PitPay owner, Frank Bolter.
11:30 a.m. RICK RADUCHA, brings you a different perspective of the sport. Raducha, a life long race fan, marketing and public relations person for much of his life.
12:00-1:30 p.m. LUNCH BREAK
1:30 p.m. RAY MARLER / KEN SCHRADER CHAT AND HELP INTRODUCE – REGIONAL AUTO-RACING PROMOTER OF THE YEAR (ARPY) AWARD PRESENTATIONS
1:45 p.m. CHRIS DOLACK, DIRTcar Director of Marketing and Public Relations – Dolack will give "real speak" in regard to publicity.
2:15 p.m. JOHN FORMICA; "Employee Coaching and Training" brought to you by the PitPay App and PitPay owner, Frank Bolter.
2:45 p.m. BREAK OUT ROOM TURN OVER – (WE WILL REMAIN IN PRIMARY ROOM AS ONE BREAKOUT)
2:45-4:15 p.m. Concurrent Sessions: Five topics, two rooms.
THE K&K INSURANCE ROOM
2:45-3:30 p.m. DIGITAL MARKETING ADVANCES FROM SPIRE SPORTS, INC.
3:30-4:15 p.m. SFI TRAINING PROGRAM / SAFETY DISCUSSION
THE HOOSIER TIRE ROOM
2:45-3:30 p.m. ANNOUNCING, WHO SHOULD YOU HAVE AND WHAT SHOULD THEY DO?
3:30-4:15 p.m. JOHN FORMICA – "ONE-ON-ONE" – Questions and Answers.
MAIN ROOM
4:15-4:40 p.m. AFTERNOON AMBIANCE JOIN 43RD ARPY… Gregg McKarns continues this new RPM tradition with great ideas, adventure and exploration through our promotional world.
4:45 p.m. The RPM Workshops Welcome "Special Guest Speaker" – from NASCAR, Mike Helton
5:00 p.m. CLOSING REMARKS, ADJOURNMENT
TUESDAY, FEBRUARY 15, 2022;
8:15 a.m. WORKSHOPS GUEST SERVICES DESK OPENS, Convention Area at the Plaza Resort and Spa Advanced and late-entry credentials available.
8:30 a.m. WORKSHOPS TRADE SHOW OPENS, Continental breakfast, products and services for promoters and short tracks.
9:30 a.m. WELCOME & ANNOUNCEMENTS, 2022 Date Introduction and to the 50th RPM RENO WESTERN WORKSHOPS
9:45 a.m. JOE TRIPP; Managing Partner and CEO at Speed Sport News to talk about all things Media – Streaming, Electronic, Print and Publicity.
10:15 a.m. KENDRA JACOBS, The Knoxville Speedway marketing director, brings her brand of expertise center stage as part of the Workshops.
10:45 a.m. RANDY LAJOIE / GREGG MCKARNS "ON TRACK SAFETY" WORKERS, VOLUNTEERS AND THEN SOME;
11:15 a.m. ANNUAL CASE LAW SUMMARY: Paul Tetreault, Agajanian, McFall, Weiss, Tetreault, & Crist, LLP review the year's case law decisions.
12:00 a.m.-1:30 p.m. LUNCH BREAK
1:30 p.m. WORKSHOP RECONVENES, followed by Concurrent Sessions: with influential topics presented in two rooms.
THE K&K INSURANCE ROOM
1:30 – 2:30 p.m. – PRO-BONO HOUR, Tetreault takes an hour to discuss topics individually.
2:30 – 3:00 p.m. – RELEASE AND WAIVER DETAIL, Tetreault
3:00-3:45 p.m. – STREAMING EQUIPMENT, EXAMPLES AND DISCUSSIONS OF THE 'HOW TO"
3:45-4:30 p.m. – TRACK PREPARATION DISCUSSION WITH THE EXPERTS: VP Racing Fuels experts talk about dirt and asphalt track preparation offering help and advice…
THE HOOSIER TIRE ROOM
1:30 – 2:00 p.m. – WEBSITES & E-COMMERCE: Where are we now? Have we evolved? What's next?
2:30 – 3:00 p.m. – STEVE BEITLER, LOOKING AT PROMOTING THE SPORT:
3:00-3:45 p.m. – COMMUNITY INVOLVEMENT? What does it mean? How does it help?
3:45-4:30 p.m. – RPM WORKSHOPS DISCUSSION What is next? What needs to be discussed? Where do we go from here?
5:00 p.m. ADJOURNMENT: Enjoy, please remain safe, with a safe journey home as well as enjoying some of the great racing action spread throughout Volusia County and the state of Florida.
Back to News