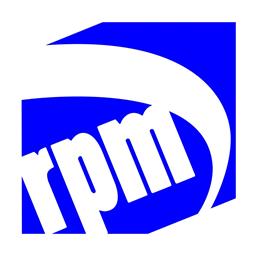 12/14/2022
Racing Promotion Monthly
---
MYRACEPASS AND RPM CONTINUE TO BUILD PARTNERSHIP MYRACEPASS TO PRESENT AUTO-RACING PROMOTER OF THE YEAR (ARPY) RECEPTION IN DAYTONA & POST CONFERENCE
Following the 50th Annual RPM@Reno Western Workshops and meetings with promoters in regard to how they see the future of the Workshops progressing, RPM and current website partner MyRacePass management agreed to continue to grow their partnership with the introduction of two key elements that will be a part of the RPM Workshops going forward.
MyRacePass will present a "closing" Workshop gathering at the RPM Workshops which will include the introduction of the 47th Annual Auto-Racing Promoter of the Year in Daytona and as well as conclude the RPM@Reno Workshops in 2023 in Reno, Nevada.
"We want our constituents being the Promoters and Stewards of the sport to know that we listen to them," stated Joe Skotnicki, Racing Promotion Monthly. "It is important to give them what they want and this was an understandable request in Reno as once the last session ended the Workshops ended, now there will be a gathering for everyone in attendance. In Daytona, while it will change how we've done things, it gives us the opportunity to close the Workshops with our biggest moment of the year, introducing the 47th annual Auto Racing Promoter of the Year. We are thankful for our partnership with MyRacePass and their assistance in providing another step in building a stronger and more beneficial workshop atmosphere."
MyRacePass, in just over 10-years has become one of the leaders in the motorsports industry in regard to technology and software, bringing together content and distributing it back through their network of tagged drivers, tracks, race tracks, racing series and associations. The MyRacePass has become universally recognized and accepted in regard to Event Management and Administration, Websites, Online Ticket Sales, Dropship Apparel and anything else technologically related to motorsports branding and administration. They have been present at the Workshops for many years.
"This was a natural fit for us," stated Josh Holt, co-founder and co-owner of MyRacePass. "The RPM Workshops are part of the fabric of our business. We look forward to them and being a part of them. We are excited for this opportunity and look forward to building our relationship for many years to come."
The link for regional and the national Auto Racing Promoters of the Year is located here' 47th ARPY Nomination Ballot (google.com) (docs.google.com/forms/d/e/1FAIpQLSeooIekvs8EhQ2ykSAUJRSxV_dvfDO5LG1hJOWHj_62SPzLkQ/viewform) – Nominations will close on December 31, 2022. Nominees will be published and a second round of voting will be published and conclude on February 1, 2023.
The 50th Annual RPM@Daytona stands as a "can't miss" event for track promoters nationwide.
The Racing Promotion Monthly (RPM) Newsletter and RPM Workshops provide an educational and networking program to the motorsports industry. The program provides media and meeting platforms which offer promoters, motorsports management, tracks, sanctions and companies a forum to share, educate and network within. The newsletter and workshops are services of Hoosier Racing Tire and K&K Insurance, with supporting sponsorship coming from Chevrolet Performance Products, RACEceiver, Moffet Productions, IMCA Racing, Eldorado Hotel and Casino, Simes Graphic Design, MyRacePass and Firethorn Marketing.
Further information regarding the RPM e-newsletters and workshops may be found at the company's website, www.promotersnewsletter.com.
Back to News