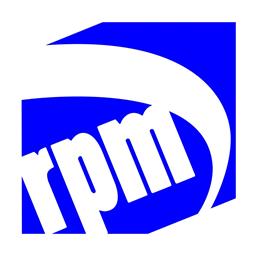 3/26/2023
Racing Promotion Monthly
---
RACING PROMOTION MONTHLY NEWSLETTER; ISSUE 53.3 THE PROMOTERS VOICE & FORM SINCE 1972; THE MARCH "ARPY" EDITION
ISSUE 53•3 THE PROMOTERS VOICE & FORM SINCE 1972
WWW.PROMOTERSNEWSLETTER.COM
DOWNLOAD THE FULL NEWSLETTER HERE! https://ci6.googleusercontent.com/proxy/4jUt3KuA5PYRYhCpsOMxm3TT296z2B4jHf9WmJTyvGXwlknzCxPiMxWb4DsXF0q6msYkaAT61dIGfJsvFOO-9CstB3CSudKp8vOsXpqYqmaEBq1i2U1HR2XcTYZczoFf6YKPA4NWYurqWuSHluXXgMVBlb3CHA=s0-d-e1-ft#https://mcusercontent.com/70db8dfc535520a74268819cc/images/d0432bf5-ee6e-1190-2418-c089da0de0dd.png
47th Annual Auto Racing Promoter of the Year, Lyle DeVore, promoter of Albany-Saratoga Speedway in Malta, NY.
Lyle DeVore, the promoter of Albany-Saratoga Speedway in Malta, NY, stood at the podium after being introduced as the 47th Annual Auto Racing Promoter of the Year and after stating that the honor was "effing awesome", he went on to say how "it was the only goal he ever wanted to achieve in the sport."
DeVore did it, he earned it, he deserved it.
"This has been a long journey," stated DeVore, who was diagnosed with cancer in 2022. "This award isn't just about me, it's about my family, my friends, our employees and racers, everyone who has stood behind me. This is an incredible milestone in my career and I am grateful for this opportunity. It is humbling and one of the greatest honors you can ever receive in our sport. I'm proud that my family is here with me. We all work extremely hard and to be recognized like this. Racing has been our lives and the track an extension of our family. We have poured our heart and soul into it, we hope to carry on the tradition for many years to come."
DeVore's path, much like many of yours has taken twists and turns, different paths, been bumped off track by events far from his control, been pushed forward by his control, to a point where he's learned from some of the best, developed his own methods and built one of the strongest weekly programs, with an extremely loyal fanbase, that has vaulted him to be recognized as one of the best promoter's in this business.
The late great hockey coach, Herb Brooks, spoke the following words, "Great moments are born from great opportunity..." DeVore has always found a way to create the opportunities to make the great moments.
He is part of the fabric at Albany-Saratoga where he started going to the races at the age of 4, before starting to pick the garbage up at the age of 6, just so he could get a ticket into the next week's race (something we should all take note of - giving a free ticket to someone most of allow in for free at this point was a brilliant move by the late promoter of the Champlain Valley Racing Associations CJ Richards, who owned Albany-Saratoga and Devil's Bowl in Vermont).
By the time DeVore reached his early teen years he was working on the race track, learning the craft of "track prep", while being given an education of the short track racing business. He served as an official under the Richard's families management and dealt with many facets of the track itself. It was an early look into DeVore's career.
While this was progressing, DeVore was receiving an education at Le Moyne College where he earned a four-year degree in business management and a minor in M.I.S.
After graduation DeVore's chose a different path than many college graduates. Rather than "tour" Europe, DeVore bagged a bag, jumped in his pickup truck and drove across the country going to many of the track he had always wanted to see.
"Knoxville, Eldora, Eagle in Nebraska, Angel Park in Wisconsin," offered DeVore. "I just wanted to see those tracks and learn. It was an incredible experience looking back on it now."
In 1993 at these very RPM Workshops in Reno, Nevada, DeVore met the late Alex Friesen of Niagara-on-the-Lake, Ontario-Canada. Friesen was creating his own short track empire at the time. The meeting of the duo set forth DeVore's career path in a fast-forward motion.
The late Alex Friesen, who passed all too young at the age of 33, was already on path to a brilliant promotional career in motorsports when he met and hired Lyle DeVore after meeting at the 1993 RPM@Reno Workshops. Friesen was destined to be one of the industries leaders as well almost certain to become an Auto-Racing Promoter of the Year. (Alex & Helen Bruce photograph).
DeVore traveled back to New York and joined Friesen's growing promotional business that already oversaw the Friesen's Family owned Ransomville Speedway and the track that Alex's Father, Stan had purchased, Lancaster National Speedway. Alex and Lyle quickly formed a bond and began expand their horizons.
"We had a lot of fun and learned a lot," explained DeVore. "Alex was driven and he had a vision of what he wanted to do and where he was headed. He was an incredible promoter."
As Friesen expanded his ventures to Central New York, DeVore was quickly made the General Manager at Fulton and Utica-Rome Speedway's. Both tracks are pillars in the Central New York racing community and DeVore helped Friesen build on their success.
During DeVore's time with Friesen, in addition to all of their other exploits they ran special events Grandview and Williams Grove in Pennsylvania and Delaware International. It was becoming an expansive enterprise that was changing how things happened in the Northeast.
Unfortunately lost his life in December of 1996 in a snowmobile accident. Friesen's death altered the courses of many people involved in the sport, including DeVore's. In a retrospective view, Friesen's death altered the future of the sport in the region in many other ways as well.
After the 1998 season DeVore went back to help at his old stomping grounds alongside CJ Richards before landing up working with former ARPY Howard Commander at Lebanon Valley Speedway, just East of Malta. DeVore took over many aspects of "The Valley" and helped Howard build on an already successful program.
While DeVore was working hard at Lebanon, his Albany-Saratoga home went through many changes. The dirt was pulled off for a few years and the track went back to it's early asphalt days. Through many twists and turns the track ended up for lease prior to the 2012 season.
DeVore and Commander were ready as they looked to build on their success in the Capital District of New York.
2012 became the time DeVore stepped to the forefront at Albany-Saratoga and raised the bar on weekly short track racing, not just in New York, but across the country.
While his methods may be "traditional" they work and it all begins with DeVore's work ethic.
"We just work hard at things at Albany-Saratoga," explained DeVore. "Our first focus when we started was getting the track right, without that, you are always chasing."
It is a principle that DeVore also brough to Lebanon Valley with Commander, however as DeVore had learned, the race track being good and raceable is paramount to a dirt tracks success.
At Albany-Saratoga, he created is quickly, utilizing the popular Northeast handicapping methods where the top driver's in every division needed to come from deep within the field racing their way to the front. With tremendous car counts and incredibly high levels of competition it gave DeVore a very unique and exciting product on the race track.
"We've been fortunate to be able to achieve what we have at Malta," referenced DeVore in regard to car counts that average nearly 150 cars per night during his tenure at the speedway. "The competition sets the bar and makes people want to be at our race track competing."
With the cars come people and DeVore has the ability to bring in sponsorship dollars which makes every night special at Albany-Saratoga. Sponsors vary from the highest level corporate partner right down to "Mom and Pop" trades to make sure everyone has an opportunity to be involved at the speedway. Many of those partners have returned year-after-year based on DeVore's commitment to customer service with a positive experience at his track.
"We make sure our sponsors get what they need in as many regards as we can recognize," DeVore related. "We build relationships with them and make sure they know they're part of the family. It's a big deal for us because they truly continue to make sure things happen at the track. They are great relationships and we are proud of them and what we've created."
Considering the geographical location of the track, just to the west of Saratoga Lake, south of the beautiful community of Saratoga Springs, to the north of Schenectady, Albany and Troy, just east of Ballston Spa, giving the facility a lot of local places to draw fans from, but also there is a lot of entertainment competition. The track races on Friday nights.
"We have success selling tickets and I would like to think that's based on our show being three hours and thirty minutes long and if we know we are going to run long, we make sure the Modified race runs at earlier part of the program to get people what they want to see and then on their way," offered DeVore in regard to his competition structure. "We use the DIRTcar rules package as much as we can to relieve us of some of those challenges. It's tough enough in this business already, so when we can, we need to use the tools around us to make things happen and DIRTcar does a good job with their rules package to help us there."
Each race season fans and competitors flock to Albany-Saratoga Speedway these shows. DeVore has even experienced parking and packing fans in to his facility.
"We've had to rent lots and shuttle people in," smiled DeVore. "We've been blessed. We work hard to get the word out, bring in the right competitors that have a strong following, plus the track has been a part of the community for so long. It's incredible, it's humbling."
Uniquely, one of DeVore's best year was during the COVID-19 pandemic when the track couldn't host fans, but bolstered car counts near 180 each night the track ran. DeVore won the COVID-19 based Promoter of the Year Award from RPM that year for not having fans.
"That was strange, it was a tough pill to swallow in a way because we thought we were successful promoters without fans because we worked our asses off to survive. Streaming helped and so did the fact that our people wanted to race," offered DeVore. "I was very proud of that award but it drove me to do better."
DeVore has done just that while he now faces the battle of his life after being diagnosed with cancer.
"It's been challenging for sure," DeVore smirked. "It's made me appreciate everything that much more. My family, Marcy and Mia, just everything. The work at the speedway is great because I think about what we have to accomplish and just work through the other part of this. There have been good days and bad."
DeVore is a previous regional ARPY winner in 2017, 2018 and 2020. He's also been a business partner with Mike Perrotte from Plattsburgh, N.Y., in keeping Airbone Speedway alive.
In our most recent conversation, DeVore, the representative and winner of Region 1 and the 47th Auto Racing Promoter of the Year was heading to the Doctor's office for another appointment in a long list of regimented appointments and we join he, his wife and step-daughter in hoping they receive good news.
Lyle DeVore is a short track racing treasure. God doesn't build guys like him too often, hardworking, old souls that just love our sport.
From top-to-bottom clockwise; DeVore and announcer personality, Shane Andrews observe things. Lyle and Marcy DeVore receiving Northeast Promoter of the Year honors at a DIRTcar banquet and DeVore with his Father.
Since 2019 we've been participating in the Ride for Roswell. Roswell is a cancer institution in Buffalo that is recognized for its health work and research worldwide. Each year, we have experienced people all around us, family, friends and colleagues that are fighting this terrible disease in some manner. Participating in the ride, which is ranked in the top-five charities rides in North America, is something we choose to support and participate in. Hopefully, in turn our contributions help someone in some way. This year, the International ride has returned and that is our route of choice, 44-miles through downtown Buffalo, across the Peace Bridge into Canada, following the Niagara River, crossing at the Rainbow Bridge returning in the United States and back to the University of Buffalo campus on the morning of Saturday, June 24. We are currently seeking any donation that may help push us past our goal and you can visit my cycling page for details on how to donate; https://give.roswellpark.org/site/TR/SpecialEvents/General?px=1352667&pg=personal&fr_id=1830
MEET THE REGIONAL AUTO-RACING PROMOTERS OF THE YEAR AND AWARD WINNERS
Nadine Strauss Awarded First "Jody Deery Award" – Rex LeJuene; Brad Whitfield; Cole Queensland; John McCoy and Scott Trip all named Regional Auto Racing Promoter of the Year Award Winners; 50th Annual Spring Sizzler named RPM Outstanding Event of the Year –
Daytona Beach, Florida (February 14, 2023) – Nadine Strauss of Lakeport, California, was announced as the first ever recipient the Jody Deery Award. The Jody Deery Award named after the late promoter of Rockford (Ill.) Speedway will now become an annual award as part of the RPM@Daytona Workshops. Strauss, a former Auto-Racing Promoter of the Year still promotes the North State Modified Series with her husband Bob.
Region Two, Southeast Region; Scott Trippl from Lake View (S.C.) Speedway; Region Three; Rex LeJuene from Attica (Ohio) Raceway Park: Region Four, Northern Region; Cole Queensland from Deer Creek (Minn.) Speedway: Region Five, Midwest / Great Plains Region; John McCoy from Knoxville (Iowa) Raceway: Region Six; Southwest and Western Region; Brad Whitfield from Cocopah and Central Arizona Speedway's, were all honored as regional award winners respectively. Features regarding these winners may be found in upcoming RPM Newsletters at www.promoetersnewsletter.com
The 50th Annual Spring Sizzler at Stafford Motor Speedway in Stafford Springs, Conn., promoted by the Arute Family was presented the RPM Outstanding Event of the Year.
California's Nadine Strauss, lifetime friend of RPM, accepting the first-ever "Jody Deery Award". The Award will simply remain the Jody Deery Award. Jody set the bar for women in short track racing and she built a legacy that will last lifetimes. The future winners of the now annual award will exemplify the qualities that Jody Deery put forth, not just in the sport, but in life. We would like to congratulate Nadine on this landmark achievement.
From the desk of Nadine Strauss in a letter she sent to Sue Deery, RPM is using this because no words we could have written matched what Nadine had to say;
We attended our first RPM Promoter's workshop in 1981 in Riverside, California, and I knew way back then that this was a great opportunity for all auto racing promoters and future auto racing promoters. Although Bob and I were not yet official promoters, he was on the Board of Directors of the Northern California Racing Association (NCRA). NCRA was the promoter of the auto racing program at both Ukiah and Lakeport Speedways in northern California since 1966, and I was their official chief scorer.
We contracted with NCRA to be the promoters of Lakeport Speedway in 1983, and served in that capacity for 23 years, retiring after the 2007 racing season. We returned to the track in 2019 when the current promoter walked away two weeks prior to the first race. The track was in bad shape at that time, and we spent two years resurrecting it, even through the COVID 19 pandemic when we were not allowed to have any spectators. Then in 2021 the fair board was talked into putting it out to bid, and NCRA lost the track to the guy who walked away at the start of the 2019 season. NCRA was out of Lakeport Speedway after promoting there for 56 years.
I first met Hugh Deery at the RPM meeting at Daytona in 1983, our first year as actual promoters. He was the best speaker I had ever heard, and he instantly became my "hero." He had so much to say and I learned a whole lot. Two years later I met Jody Deery and instantly fell in love with this larger-than-life, beautiful lady who was the promoter of Rockford Speedway in Rockford, Illinois.
Bob and I attended the workshops at both Reno and Daytona every year through 2000. We missed 2001 in Daytona due to my back surgery. But to date we have not missed any sessions in Reno. Throughout those years I served on many panels with Jody at the workshops. Jody, Sue McKarns and I leaned heavily on Stew Reamer about the lack of attention to the female members of our industry. Finally he agreed to have a "Lady's Session" where we all learned that women's roles in auto racing were not limited to ticketing, concessions and bookkeeping.
The "Lady's Session" escalated and became one of the most popular session at the workshops. Jody Deery was at the helm. I always looked forward to the sessions with Jody, and we became friends. She made sure all the ladies spoke at these sessions and assured them that their role at the race track was as important as any other job, no matter what it was, male or female. Now it was Jody Deery who was my hero.
In the 1990s the RPM sessions at Reno were held on Thursday, Friday and Saturday. Jody was catholic and so am I. Saint Thomas Aquinas Cathedral was two blocks west and two blocks south of the Eldorado Hotel where the meetings were held. Jody mentioned the she and her family were going to the 5:00 pm mass and asked if I wanted to come along. Of course I did. I offered to drive everyone to the church, but Jody said she wanted to walk. So in 25 degree weather in a not-so-safe neighborhood, we bundled up and walked to church and back in the dark. Again she was our leader, and everyone attended mass that evening.
I have so many memories of Jody Deery that I treasure. She's gone, now, but her legacy will continue on at the RPM workshops with the Jody Deery award. I am so very proud and thankful to be the first recipient of this award. It means more to me than anyone will ever know. God Bless and Keep you Jody Deery.
DOWNLOAD THE FULL NEWSLETTER HERE! https://ci6.googleusercontent.com/proxy/4jUt3KuA5PYRYhCpsOMxm3TT296z2B4jHf9WmJTyvGXwlknzCxPiMxWb4DsXF0q6msYkaAT61dIGfJsvFOO-9CstB3CSudKp8vOsXpqYqmaEBq1i2U1HR2XcTYZczoFf6YKPA4NWYurqWuSHluXXgMVBlb3CHA=s0-d-e1-ft#https://mcusercontent.com/70db8dfc535520a74268819cc/images/d0432bf5-ee6e-1190-2418-c089da0de0dd.png
Back to News